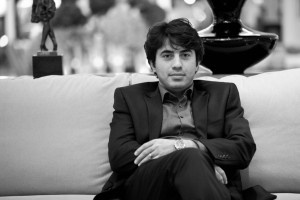 An Azerbaijani dissident has spent ten months living in the Swiss embassy in Baku. The human rights defender Emin Huseynov has long been persecuted by the authoritarian government of president Ilham Aliyev and since August 2014 has been hosted by the Swiss embassy for humanitarian reasons after he went into hiding, fearing his arrest was imminent.
Rundschau SRF, German, 11/02/2015, Botschafts-Affäre Watch the video 
Foreign Policy, English, 11/02/2015, Trapped in Baku
Swissinfo, English, 11/02/2015 Azerbaijani journalist sheltering in Swiss embassy
BBC News, 17/02/2015 Azerbaijan 'silencing critics' by detaining activists
List of political prisoners in Azerbaijan : have a look and stay updated on the human rights situation in the country.
Khadija Ismayilova has done extensive reporting on corruption and malfeasance in the country's government and has written numerous stories detailing the unethical business dealings of Azerbaijani President's family and friends. The investigative journalist, arrested with fabricated accusations, was sentenced to seven and half years jail. The Khadija Project was started by colleagues and friends of Khadija to finish the work she started.
Emin Huseynov arrived in Switzerland in June 2015, after ten months spent in a room at the Swiss embassy in Baku.
Fonti in italiano:
Swissinfo, 16/06/2015 Azerbaigian: "Chi critica, viene costretto al silenzio"
Swissinfo, 25/05/2012 Le note stonate dell'Eurovisione in Azerbaigian