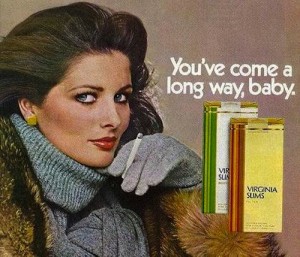 Light cigarettes. A long feature, investigative TV documentary for the Swiss public broadcaster on this bizarre story. A scam that let us all believe, dozens of years long, that light cigarettes were less harmful than the normal ones. An amazing story of our days, packed with marketing strategies, public health authority idiocy and much more.
Nei prossimi mesi la dicitura light dovrà scomparire dalla sigarette in Svizzera. Per almeno due decenni ai consumatori è stato fatto credere che questo tipo di sigarette fossero meno dannose alla salute. Un autentico inganno: l'effetto sui tumori, ormai è chiaro per tutti, è minimo, per non dire nullo. Ciò che succedeva a chi fumava una sigaretta light, non era una diminuzione del rischio del numero dei tumori, ma semplicemente uno spostamento di questi dal centro alla periferia dei polmoni. Ma come è stato possibile che questo inganno andasse avanti per così tanti anni? Quali i danni alla salute provocati da questo tipo di sigarette? Falò ha indagato.
di Serena Tinari e Mariano Snider.
TV documentary, Falò RSI, Italian, 17.03.2005