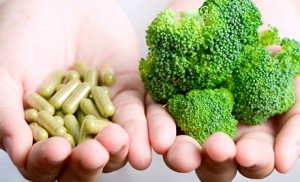 Multivitamin complexes might do more harm then good to your health, good evidence from the Cochrane Collaboration has shown. Investigative reportage around marketing, lies and additives. TV documentary, in Italian, for Patti chiari RSI.
Ci hanno sempre detto che allungano la vita, che ci fanno stare in salute, che evitano di farci ammalare. Ebbene, una ricerca autorevole ha stravolto tutte le convinzioni. Sotto accusa ci sono le vitamine sintetiche, quelle che ogni giorno migliaia di consumatori comprano al supermercato e in farmacia senza ricetta. Da quasi 50 studi internazionali emerge un verdetto che lascia attoniti: chi assume vitamine, muore prima. L'aumento della mortalità è in media del 5%, ma per la vitamina A, per esempio, si arriva a un +16%. A quanto pare, da antiossidanti le vitamine sintetiche si trasformano in ossidanti, aumentando la probabilità di morire per cancro e malattie cardiovascolari. Patti chiari ha incontrato il ricercatore danese che ha lanciato l'allarme, di cui i consumatori non sono a conoscenza, e ha fatto analizzare i prodotti venduti in Svizzera.
un documentario Patti chiari RSI. di Serena Tinari. camera: Angela Meschini, Angelo D'Auria. Suono: Andy Schniepp, Luca Maccanetti. Montaggio: Lea Rezzonico. Sonorizzazione: Rossano Baccianti. Ha collaborato: Elena Luzio, Simon Kipfer.
Guarda il documentario (in onda 20.3.2009)