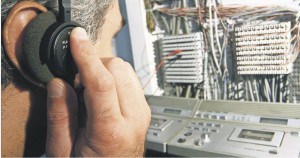 I published on the magazine Area, in Italian, a few articles on surveillance and digital security, self-defense.
The rather depressing occasion for some of these publications were two major changes in the Swiss legislation that effectively make of such a tiny country a comfortable home for Big Brother.
Photo Credit: areaonline.ch
23.10.2015 In treno la privacy non è scontata Swiss Rails with a Big Brother touch with the new "Swiss Pass" card.
18-3-2016 Piccolo paese, grande fratello Swiss Parliament approves the amended law on postal and electronic surveillance. It's getting creepy.
9-9-2016: Nella rete degli spioni Swiss vote yes to be even more under surveillance thanks to the provisions of a new secret services law. Welcome to Big Brother.
25.11.2016 Come non cadere dalle nuvole Digital security: you can do it. And you definitely should!
The organisation Digitale Gesellschaft (digital society) has realized six great videos to show what impact these laws are going to have on privacy. Educative and funny, watch the video: